Travel story + a magical wish for you
It's Linda here with a travel story and a wish for you in 2019.
This time 3 years ago, I was on a remote island off the coast of northern Norway. It took me THREE flights from Amsterdam to get there!
See the red dot below? The one that's even closer to the North Pole than Iceland? That's where I was, in the tiny village of Laukvik (population maybe 50!) with not much more than the vast Norwegian Sea out my window.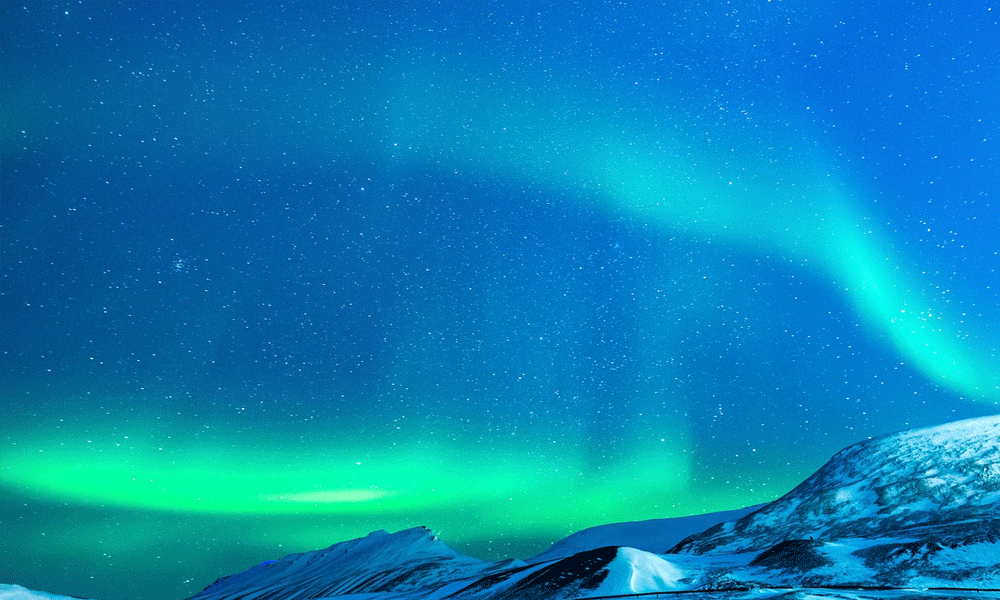 I was there to see the Northern Lights, an opportunity that presented itself, interestingly enough, while I was studying tango in Buenos Aires, Argentina. (I mean, whaaaat?)
As I prepared to go, I could tell I was nervous, which isn't normally "me" when traveling. See, I'm a California girl, and before that a Texas girl. Extreme cold and tons of snow seemed like another planet to me. I had to buy snow boots and a down coat and warm under-clothes.
And then all the darkness.
I had heard that most of the day is like dusk. And to best see the Northern Lights when they come, I was to be there during the new moon. So it was going to be REALLY dark. And I would be outside for hours waiting for the lights to appear.
The planes I had to take to get there got increasingly smaller and older, the last one a propeller plane that looked like it had last been used in WWII.
The ride was bumpy, and the terrain below me became more and more glacial-looking.
Let me just put it this way…I did NOT feel intrepid. 🙂
It was a little bit like birthing your first child. Or doing your first teleseminar. I had ZERO FRAME OF REFERENCE. Yeah, you might have read all about it. But you've never been IN the experience.
I actually couldn't even IMAGINE what it would be like until I went through it.
And even more nerve-wracking, there was simply no way to predict when — or even IF — the auroras would appear. I came halfway across the world on this crazy trip, knowing it was entirely possible that I would never see a single aurora.
Why'd I do that?
Well, I did it for the same reason I do any travel…
For the thrill of the unknown and the new that keeps me rooted in the present.
For the magic of possibility that feeds my joy.
For the wonder of it all that sparks aliveness in my spirit.
Here's what I know, and what I wish for you in 2019:
Life is a thrilling ride, if we let it be. I wish you thrilling adventures this year.
Being nervous means you are on the leading edge of your own exhilarating experience. I wish you butterflies and tingles of anticipation for the excitement that lies ahead.
This brand new year — 2019 — has the capacity to rock your world in the best way possible. I wish you a big bear hug back from the universe as you embrace the unknown.
This magical world of ours is just waiting for us to discover it. I wish you a year full of magical experiences you can't even imagine right now.
An "Adventurous Life" kind of year. 🙂
Oh, and yes, I DID get to see auroras. Eels of light, slithering through the sky. Theater curtains being lowered. A whoosh of watercolor across a canvas. Puffs of airy green fire, spewing from an unseen flame thrower. Glowing domes. Tornadoes of color.
It was pure bliss! Here's one…
Here's to your adventurous life!