Is This You?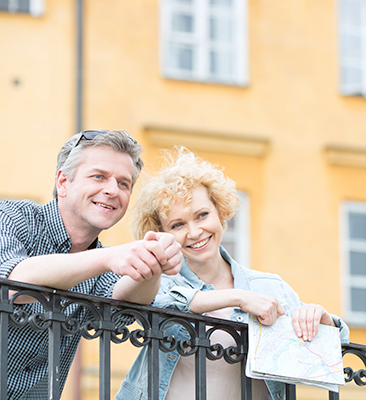 Our Adventurous Life trips are perfect for you if you are:
Resourceful
Independent
Adventurous
An explorer
Capable
Positive
Cheerful
Love to meet new people
Committed to breaking through things that may ordinarily hold you back
Participatory—willing to share your business ideas and feedback with the rest of our Adventurous Life community.
Not afraid (or at least willing) to step outside your comfort zone
Open to learning new things and working through any challenges that may arise
Can speak up if something's bothering you, not allowing disappointments or problems to fester or stand in your way. Let's get things resolved and out of the way quickly, allowing for more enjoyment of the experience.
Our Adventurous Life trips are NOT for you if you:
Are a "Negative Nate or Nelly"
Are not open to try new things
You don't feel comfortable on your own in new surroundings—that's not to say that we don't gather an awesome community to do things with, but sometimes you may need to head out somewhere and no one else is around. Can you do this?
We totally get it. Adventurous Life is not for everyone—and we have never intended it to be that way.
We want to share our love of travel combined with work with those want to feel the same freedom and adventure.
Expectations
What Adventurous Life Provides
Housing
Modern workspaces with strong Wi-Fi
Curated community of positive men and women business owners
Structured business and community events (i.e., Motivation Mondays, Workshop Wednesdays, Freestyle Fridays, potluck get-togethers)
Local SIM cards to keep you connected
City/area tour
A pre-trip information/Q&A call
A safe, fun and enjoyable atmosphere that fosters confident sharing of business ideas and feedback for all
The opportunity to slow down, get to know your surroundings, get creative and get your work done and, "live like a local"
What Adventurous Life Does Not Provide
One-on-one coaching
Professional facilitation—we are organizers who create the "container" through which you can travel, explore and work in glorious locations around the world…in community.
We, as co-founders, will also be working on our businesses while we are away, setting the example for our community to work and play in the destinations we visit. We highly encourage you to fully experience the location you are in, while still maintaining or growing your business.
And a final thought…
Expect the Unexpected
One thing that's for sure about life in a new country is to expect the unexpected. You may experience emotional extremes, from loving your new environment and enjoying everything new, to having bouts of homesickness or frustration with some aspects of life. The initial few days are often the hardest (and most rapidly changing), you may experience some mixed feelings over the month as you face different challenges in a new environment. The enduring benefit is that during the transitional process, you will grow as you discover how to adapt and thrive.