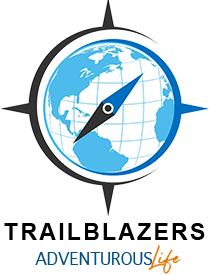 Mastermind for A-List Biz Owners… in Paradise
At Trailblazers, we believe being without a travel partner shouldn't limit your ability to explore the world. One of the great benefits of our small group tour format is that even if you don't have someone ready, willing or able to share in memorable experiences in far-flung lands, you can't fail to forge new relationships (and often life-long friendships) with other group members, some of whom will also be travelling solo. We find there's often a good mix of couples, groups of friends, and solo travellers on our tours, which makes for a great dynamic for adventure.
For more than 25 years we've specialized in group and single travel tours, creating trips of a lifetime for valued clients across the English-speaking world. Our tours are crafted to accommodate small groups of like-minded individuals and our itineraries suit couples, groups of friends, single travellers over 50 and singles travel club enthusiasts. Our travellers are passionate about travel, curious about cultures and customs, and have adventurous spirits.
However remote and isolated your desired destination is, we have many other single travellers and single travel clubs joining our small group travel tours with the same intent of exploring.