Apply below to find out if we're the perfect fit for each other.
Join us in Split, Croatia
"If you love Italy, you'll love Croatia!"
We've heard some version of this over and over again. And while it may be true, we don't want to suggest that Croatia is just like Italy. It's not. It's its own amazing blend of Italian and Eastern European inspirations, complete with old cobblestone streets and seaside promenades, and we couldn't be more excited to be going in 2023!
Antiquity & Urban Life Fully Intersect
We're basing our exploration of Croatia in Split, the country's second-largest city, a place where antiquity (for example, a 2,000-year-old Roman palace) and urban life (a real working city) fully intersect. Split is the informal capital of what's known as the Dalmatian coast, a name that comes from the ancient Dalmatae tribe and is connected with their word for "sheep." Go figure, since, yes, the Dalmatian DOG breed is connected to the region.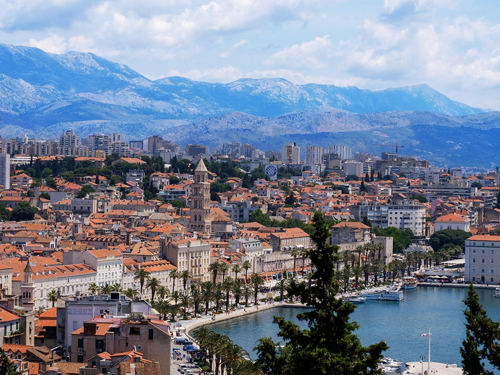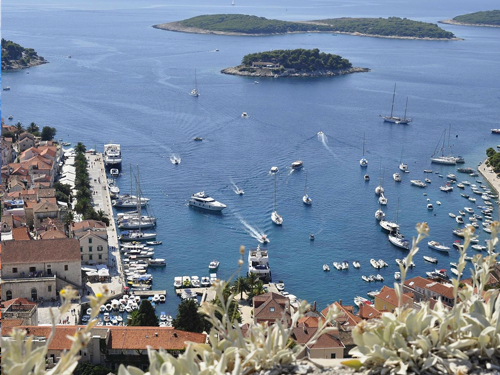 The Perfect Location
This coastline, called one of the most beautiful stretches of coastline in all of Europe, extends for miles along the Adriatic Sea. The azure water is dotted with islands in the distance—79 of them altogether, not counting the 500 islets. Ferries make these islands great day trips from Split, especially the islands of Solta, Brac, Korcula and Hvar (which has one of the oldest towns in all of Europe!).
"Many Day Trip Possibilities from Split"
Other day trip possibilities include numerous mountain villages behind Split and nearby coastal cities of Sibenik, Trogir and others. Plitvice Lakes National Park, one of the highlights of all of Croatia is only about 1 hour away, with dozens of little waterfalls. Or spend 2 days, 1 night exploring Dubrovnik, one of the iconic settings for the Game of Thrones series. Or, since we're in the vicinity, take a quick flight from Split to Zagreb, Croatia's gorgeous capital, or to Ljubljana, Slovenia. Bottom line: Split will be a great jumping off point for exploration around the region.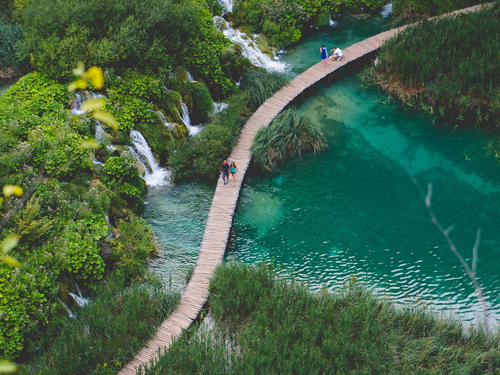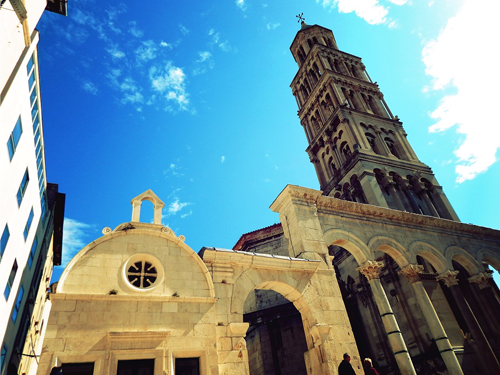 Take In Some Ancient Ruins
However, you might just wish to relax and sink into Split. Take a daily walk through Diocletian's Palace, built in 4 AD for a Roman emperor; today the remains of the palace forms about half Split's historic old town and is a World Heritage Site.
A Seaside Stroll Perhaps?
Or admire the coastline as you stroll the seaside promenade. Or discover Split's other local treasure: a park-covered hill called Marjan, where stone steps and paths lead through the forest, and past pretty churches and lookout points with spectacular views of the sea and its distant islands.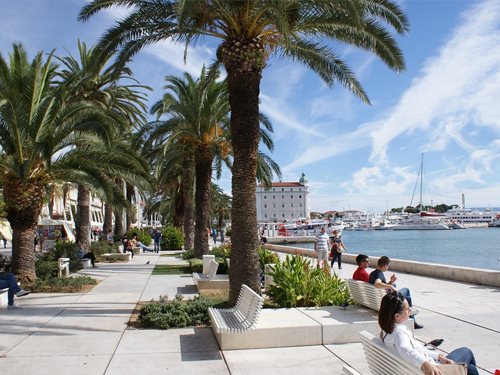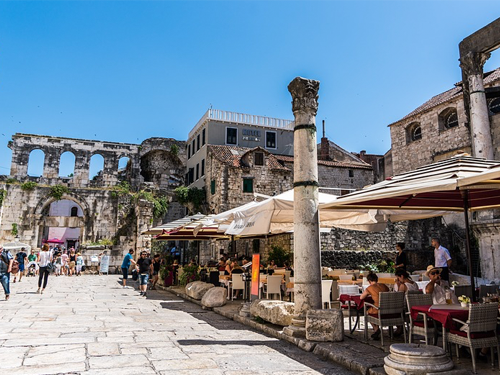 Relax, Sip, Take In the View
Or experience the laid-back "coffee culture." Unlike the Italians, who drink their espresso standing up so they toss it back and run, Croatians on the Dalmatian coast enjoy their coffee sitting on the massive café verandas and soaking in the views for an incredibly long time, often the entire afternoon!
However you decide to approach Croatia is your choice. And when you come with us, you'll have a ready community to join you whenever you want it!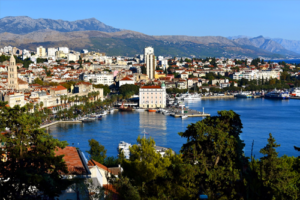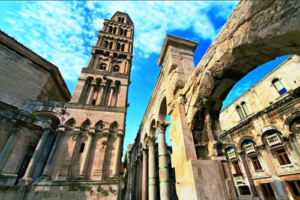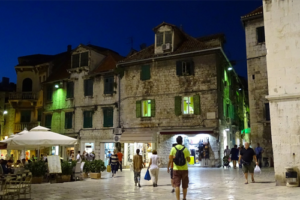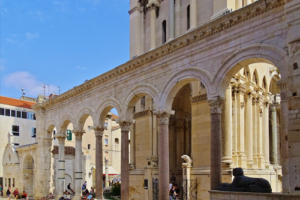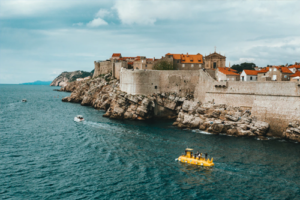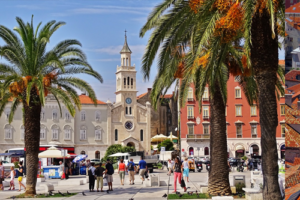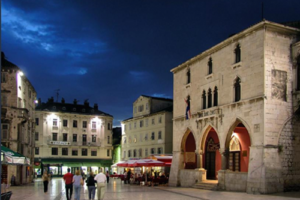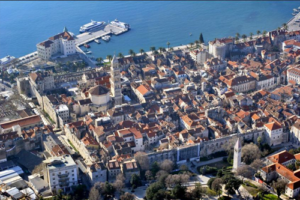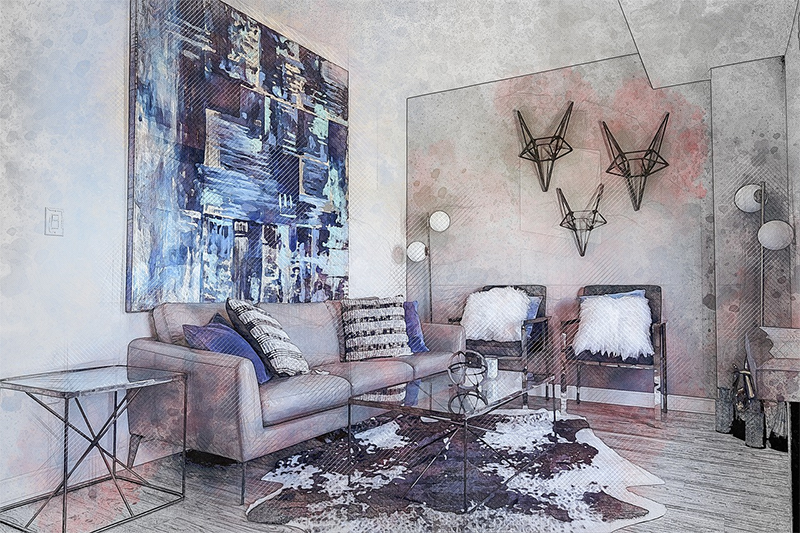 Full Apartments with Private Rooms
Wherever possible, work with local property management companies or real estate professionals to assist us in securing all apartments for our group in the same building, or nearby buildings. It is always our goal to provide comfortable modern spaces for you to enjoy in your destination home.
Comfortable, Productive Workspaces
We work hard to secure the best possible coworking spaces for our community, ensuring it's well-equipped, comfortable, and a place you want to spend time in.
We're currently exploring coworking spaces in Split and will announce our exact location when it has been selected.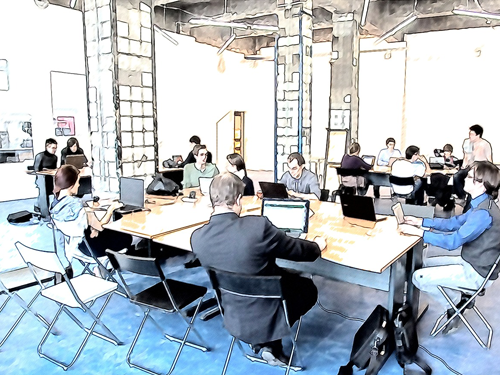 PRIVATE ROOM IN APARTMENT
COWORKING SPACE MEMBERSHIP
LOCAL SIM CARD WITH DATA
PROFESSIONAL DEVELOPMENT
AIRPORT TRANSFERS
FREESTYLE FRIDAYS
WEEKLY LUNCHES & POTLUCKS
NETWORKING EVENTS
4 Weeks in Split
* Monthly payment plan available *
Apartment for 4 weeks – private bedroom, shared living/kitchen
ALL Adventurous Life masterminds, roundtables & trainings
Instant curated community of your peers
Coworking space membership
Curated service activities
Curated events w/ local insiders
2 Weeks in Split
* Monthly payment plan available *
Apartment for 2 weeks – private bedroom, shared living/kitchen
Available Adventurous Life masterminds, roundtables & trainings
Instant curated community of your peers
.
.
.
NOTE: 2-week option is available April 30 to May 13 only.
Payment plans available. Or see below for alternative financing ($0 payments for 6 months!).
Alternative financing also available via PayPal Credit:
$0 down, no interest and no payment for 6 months. (U.S. citizens only.)
Special rates available for a couple sharing a room. Please inquire.
Come with us on our Adventurous Life coworking trip and experience this beautiful bucket list city for yourself!
What is a coworking trip? It's part working vacation, part live-abroad experience, part retreat, part mastermind — but wholly unique!
We take care of your housing so you can live like a local, your office space so you can keep making money while you're there, and various community activities so you can be with like-minded business owners (or folks working on a passion project) who love to travel and explore other cultures.
Go ahead and apply — there's no obligation; we just want to have a quick conversation to see that we're a good fit for each other!
Our Cancellation Policy
Our refunds are based on our own refund policies with our vendors:
Cancel greater than 60 days prior to the trip and receive a full refund, less a 10% administration fee.
Cancel 30-60 days prior to the trip and receive a 50% refund.
Cancellations less than 30 days prior to the trip will result in a full forfeit of fees unless we are able to fill your reservation with another participant.
COVID-19: IMPORTANT CONSIDERATIONS
Adventurous Life International is committed to the safety of all our participants. Should we be unable to travel due to the pandemic, all monies will be available for refund or to put toward an upcoming Adventurous Life trip.