Secret Gems of Rome
Yes, Rome is a feast of well-known ancient and historical attractions—the Colosseum, Trevi Fountain, St. Peter's Basilica, etc.

But did you know THESE exist in Rome…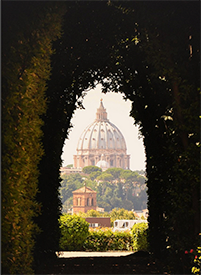 A keyhole through which the famous St. Peter's dome is perfectly centered (intentionally)?

An actual pyramid built in the 18th century BC?

A church decorated with the BONES of more than 4,000 friars? It's macabre, but beautiful.

A cat sanctuary for homeless or special needs kitties inside the ruins of one of the oldest temples (400-300 BC)—which sits just below busy city streets?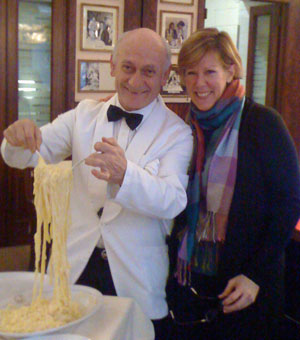 The actual birthplace of Fettuccine Alfredo?

A Renaissance-era "Monster House," with huge monster faces with their mouths gaping wide, looking like they are swallowing the doors and windows?

A "nesting doll" of religious worship, where you can visit three eras of churches atop one another: the first from 1120 AD, the second from 392 AD and the third a Mithraic temple from several hundred years earlier?

These are just a fraction of the MAGIC that awaits us on our Adventurous Life coworking adventure to Rome, September 2-29.
Coming with us on an Adventurous Life coworking trip means:

1) You don't have to travel on your own; you have company when you want it and alone time when you need it!

We are still taking applications now, but your opportunity will be closing pretty soon. It's a no-obligation application…if you're fascinated with the possibility, apply now and let's talk!
2) You can travel for a longer stretch because we all work at a nice coworking office part of the time we're there, so you can keep earning money in your business just like you would at home.

3) You get to soak up the culture, which makes for a MUCH richer experience than running from tourist spot to tourist spot.

Go ahead and apply — there's no obligation; we just want to have a quick conversation to see that we're a good fit for each other!