Apply below to find out if we're the perfect fit for each other.
Join us in Quebec City, Quebec
How can you get to Europe without crossing the Atlantic? By spending time in Quebec City!
Dating to 1608, this cultural gem oozes old world charm, with its narrow streets in Old Québec and the opulent Château Frontenac, the crown jewel of the Québec City skyline. And French is the official language spoken in the city (approximately 80% of residents speak French).
So it's easy to forget you're in North America!
July is a Beautiful Month to Spend Here
Colorful window boxes dot the city streets, locals congregate at outdoor cafes and festivals abound. Bike paths are well marked and available throughout the city. And water activities such as kayaking are popular on the St. Lawrence River and many local lakes.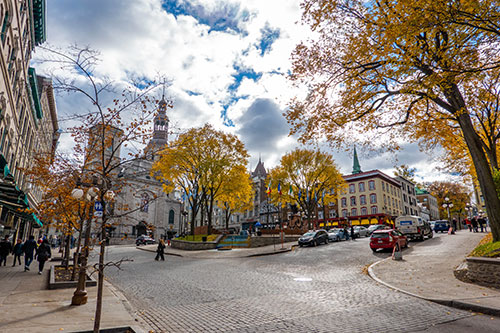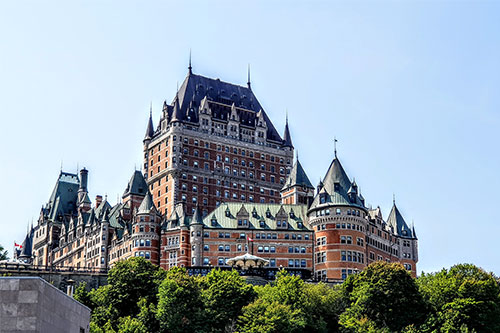 A Foodie's Paradise
As you might imagine, food is a big highlight here. From the sprawling public market in the Old Port to the bistros along Petit Champlain district's cobblestone streets, the city has an abundance of authentic French "gastronomie."
North America's Oldest Grocery Store
We'll also be able to stock up at North America's oldest grocery store, Epicerié J.A. Moisan, which first opened its doors in 1871 (and they haven't closed since). Its shelves are loaded with fine Québec-made foods, including local preserves, bread, charcuterie and cheeses. And we can end a workday with a drink under vaulted ceilings at the atmospheric 400-year-old Pape Georges V tavern.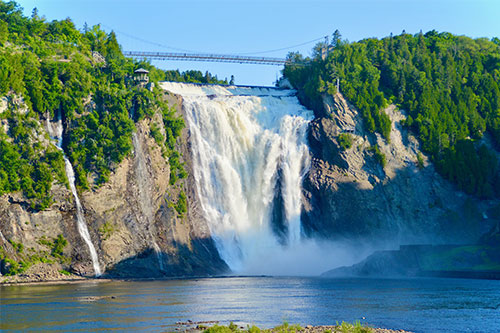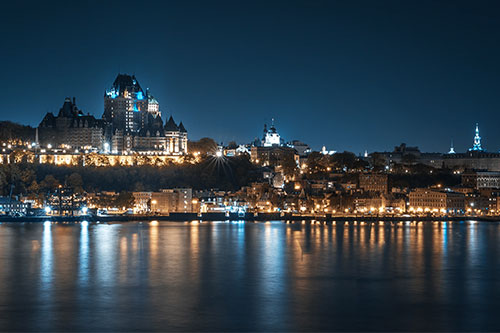 Perfect Location for Side Trips
Easy day trips abound, starting with the 272-foot-tall waterfalls at the Parc de la Chute-Montmorency. The sweet little town of Lévis is only a 15-minute ferry ride from the Old Québec Port across the St. Lawrence River. The Île d'Orléans (Orleans Island) located in the St. Lawrence River just downstream of Quebec City is home to just a half-dozen heritage villages, along with vineyards and apple orchards. And Montreal is only a 3-hour train ride away.
The Old Quebec Funicular
But you might want to just stay in town and ride the Old Québec Funicular all day, which locals have been using for more than 140 years to traverse between two different parts of the city at a steep 45-degree angle. It's so fun…and the view is divine!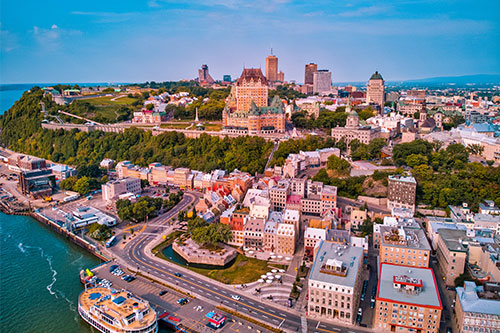 However you decide to approach Quebec City is your choice.
And when you come with us, you'll have a ready community to join you whenever you want it!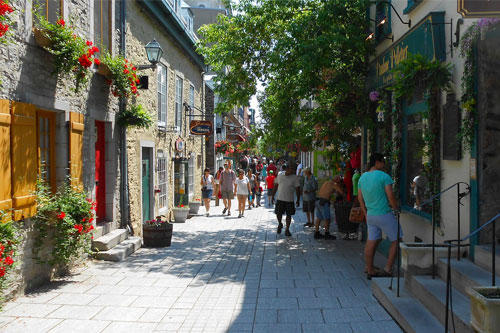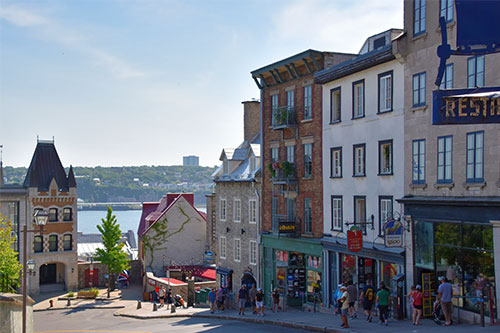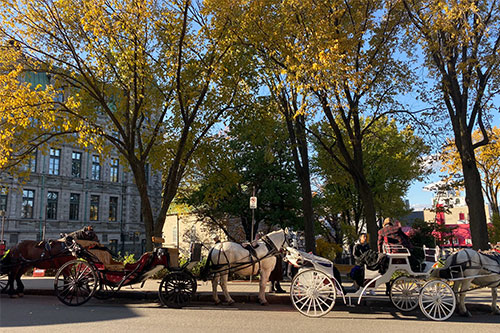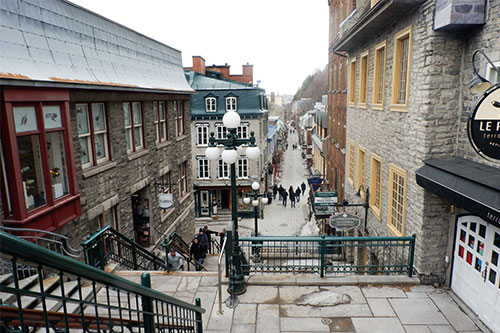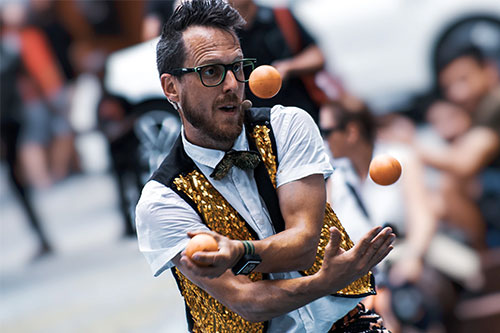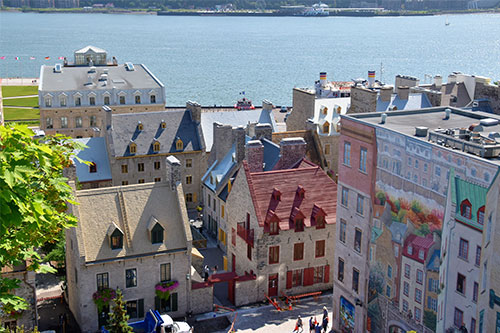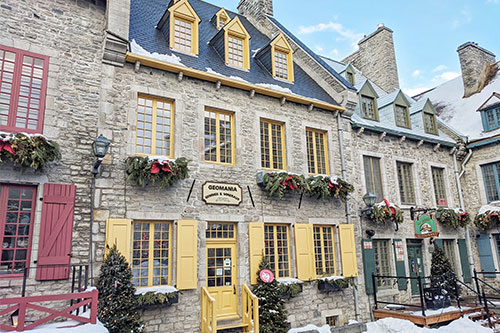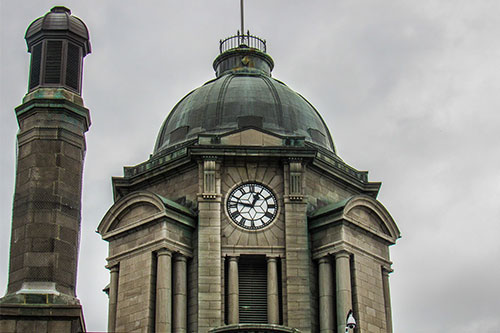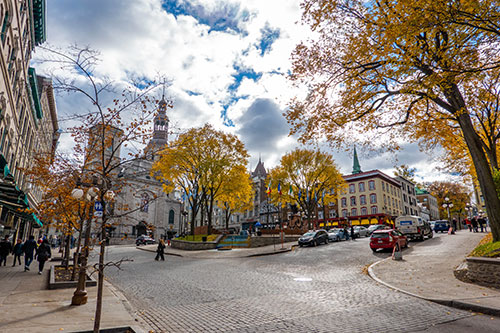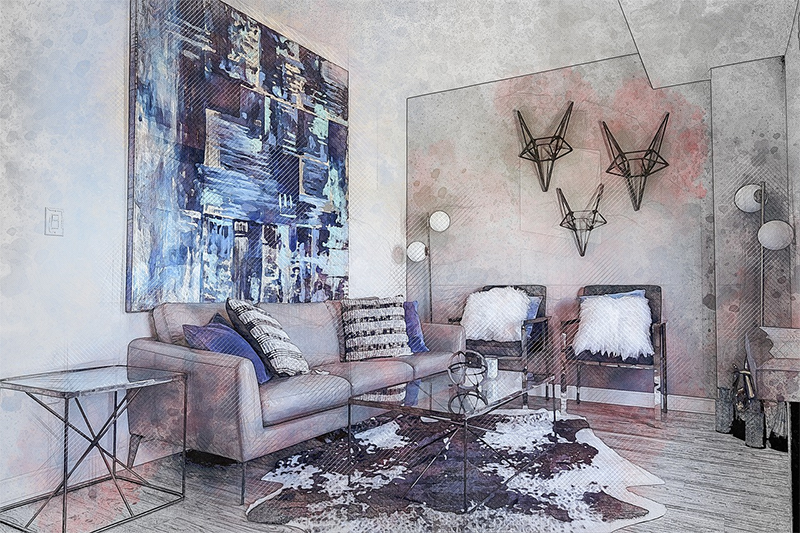 Full Apartments with Private Rooms
Wherever possible, work with local property management companies or real estate professionals to assist us in securing all apartments for our group in the same building, or nearby buildings. It is always our goal to provide comfortable modern spaces for you to enjoy in your destination home.
Comfortable, Productive Workspaces
We work hard to secure the best possible coworking spaces for our community, ensuring it's well-equipped, comfortable, and a place you want to spend time in.
We're currently exploring coworking spaces in Split and will announce our exact location when it has been selected.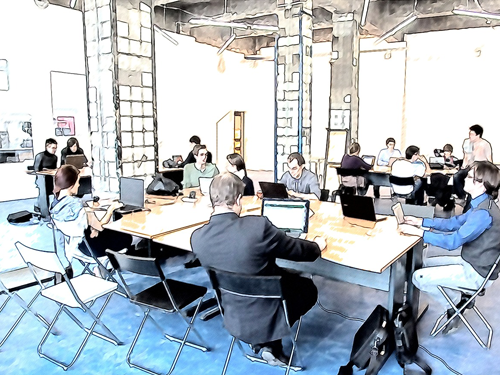 PRIVATE ROOM IN APARTMENT
COWORKING SPACE MEMBERSHIP
LOCAL SIM CARD WITH DATA
PROFESSIONAL DEVELOPMENT
AIRPORT TRANSFERS
FREESTYLE FRIDAYS
WEEKLY LUNCHES & POTLUCKS
NETWORKING EVENTS
4 Weeks in Quebec City
* Monthly payment plan available *
Apartment for 4 weeks – private bedroom, shared living/kitchen
ALL Adventurous Life masterminds, roundtables & trainings
Instant curated community of your peers
Coworking space membership
Curated service activities
Curated events w/ local insiders
2 Weeks in Quebec City
* Monthly payment plan available *
Apartment for 2 weeks – private bedroom, shared living/kitchen
Available Adventurous Life masterminds, roundtables & trainings
Instant curated community of your peers
.
.
.
NOTE: 2-week option is available July 2 – 15 only.
Payment plans available. Or see below for alternative financing ($0 payments for 6 months!).
Alternative financing also available via PayPal Credit:
$0 down, no interest and no payment for 6 months. (U.S. citizens only.)
Special rates available for a couple sharing a room. Please inquire.
Come with us on our Adventurous Life coworking trip and experience this beautiful bucket list city for yourself!
What is a coworking trip? It's part working vacation, part live-abroad experience, part retreat, part mastermind — but wholly unique!
We take care of your housing so you can live like a local, your office space so you can keep making money while you're there, and various community activities so you can be with like-minded business owners (or folks working on a passion project) who love to travel and explore other cultures.
Go ahead and apply — there's no obligation; we just want to have a quick conversation to see that we're a good fit for each other!
Our Cancellation Policy
Our refunds are based on our own refund policies with our vendors:
Cancel greater than 60 days prior to the trip and receive a full refund, less a 10% administration fee.
Cancel 30-60 days prior to the trip and receive a 50% refund.
Cancellations less than 30 days prior to the trip will result in a full forfeit of fees unless we are able to fill your reservation with another participant.
COVID-19: IMPORTANT CONSIDERATIONS
Adventurous Life International is committed to the safety of all our participants. Should we be unable to travel due to the pandemic, all monies will be available for refund or to put toward an upcoming Adventurous Life trip.