Mmmm… Italian Food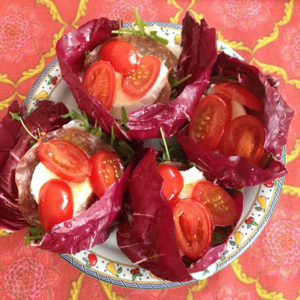 The Italians are funny. When they go out of their country, all they want to eat is Italian food, LOL. 

That's because they know it's the best!

The food is why Elizabeth Gilbert, the author of the popular Eat, Pray, Love book, headed to Italy for the first leg of her journey of self-discovery.

And also one of the reasons why WE are heading there in September with an Adventurous Life 40+ coworking group!

Because there awaits food that is simply divine! The freshest ingredients, the flavors that don't quit, all combined in simple, love-filled celebrations of the best the natural world has to offer.

Those who cook and serve in restaurants in Italy do it as a beloved career. They truly CARE about the food they prepare and serve, and it shows. Even the roadside Autogrill cafes on all the highways serve great-tasting, high-quality food.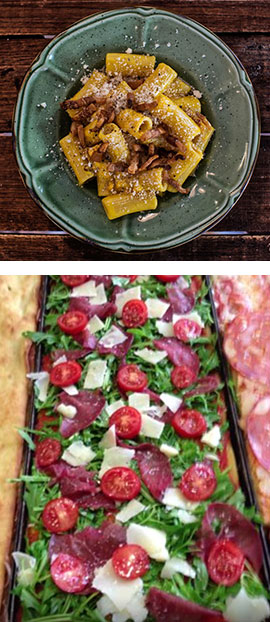 The thing is, Italy doesn't just feed you. It inspires your own cooking! Just look at what Linda invented during one of her trips there. (Radicchio cups, arugula, Genovese-style salami, super-fresh mozzarella, tomato, a touch of salt and drizzled with olive oil.)

That's one of the beautiful things about our Adventurous Life trips: we live in local housing with full kitchens, so you can cook at home as much as you like. Eat out with some of your fellow Adventurous Lifers one night and try making it at home the next!

(Psst! It's not just the pasta and pizza and gelato and cappuccino! Linda knows of an AMAZING "chocolate café," tucked away in a neighborhood well outside the tourist center of Rome.)

And, of course, it makes sense that the "slow food" movement—now a worldwide organization that promotes using local ingredients and preserving traditional and regional cuisine—was founded in Italy.

Curious about joining us in Rome? Salivating to join us in Rome?? Just apply at the link below. It's a no-obligation application…if you're fascinated with the possibility, apply now and let's talk!