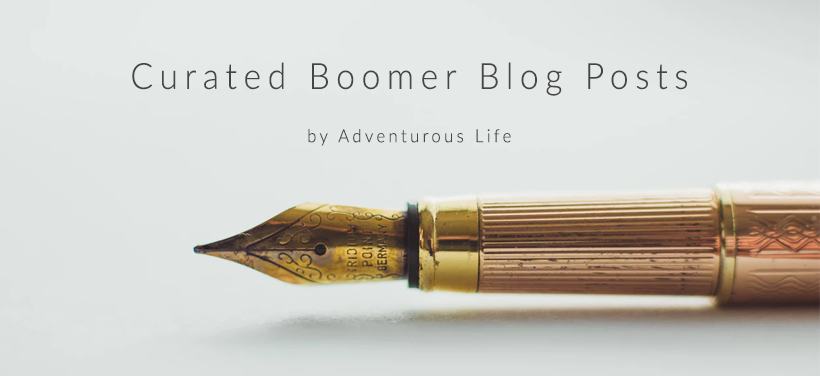 10 REASONS WHY TRAVEL BROADENS THE LIFE OF THE BABY BOOMER GENERATION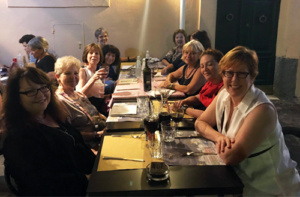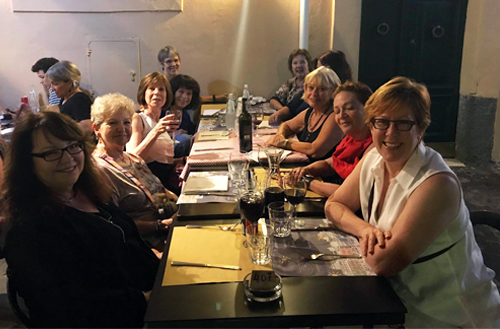 I just returned from three weeks in Turkey. My heart was full, my mind replete with warm memories, and my computer teeming with new photos. The best part, though, was that my travel compatriots now love Turkey as much as I do.
It happens. Traveling to new places broadens who we are.
Building and Strengthening Friendships
I knew most of the 10 people in our tour group, but they didn't know each other prior to this trip. By the end of our weeks together, we were a cohesive, caring clan. Sharing unique experiences is a wonderful way to bond; whether old friends or new, traveling together builds relationships. Continue reading >
——————-
4 WAYS TO REDISCOVER WHO YOU REALLY ARE IN YOUR 60's
Do you ever yearn to go back to the good old days when your kids were small, and you were busy, busy, busy helping them grow and enrich their lives? Unfortunately, that is not an option. Time, and children, march on.
You want life to be full and meaningful again, but you don't know if that is possible for you.
There is someone who has been with you all along and she is one smart cookie. She is YOU! She wants to come out to play. Will you let her? How can you encourage her? Keep reading here >
——————-
WHAT CAUSES WRINKLES?
To figure out what to do about wrinkles, it's helpful to understand the causes. Then treatment is more effective. Wrinkles on the face are caused by four things: Find out what here >
——————-
7 NIFTY IDEAS TO HELP ANY PROGRESSIVE OLDER WOMAN PACK THE RIGHT COLOURS FOR LIGHT TRAVEL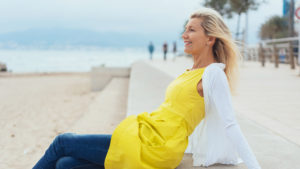 When we pack our travel bags, the one thing that gives us the most hardship is clothes. All of us traveling women know that making decisions about what to take can plague us: Should I take this? Will it match that?
Previously, I would pack something – perhaps a top – I hadn't worn for years. I'd say to myself: "Oh, great find! I haven't worn that for a while. I'll wear it when I'm on holiday (even though the colour doesn't suit me)." Does that sound familiar?
The colour looks no better at the beach than it does in my bedroom. I'd stand in front of the mirror holding the top against my skin then cast it aside in frustration, thinking, "Why did I bring that top with me? No wonder I didn't wear it for years: the colour does absolutely nothing for me!" Keep reading here >
——————-
EVERYTHING YOU NEED TO KNOW ABOUT CARING FOR AN ELDERLY RELATIVE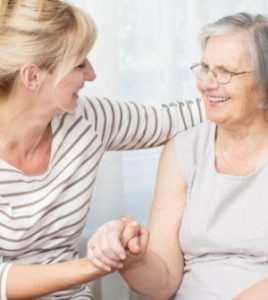 Getting old is a fact of life. From the moment we are born we age. One of the most important facts to remember is that people don't lose their individuality, as they grow older. Your relative may have Alzheimer's or they may be lucky enough to still be living in their 90s, but everyone has the right to dignity and respect as they grow older.
Basic rules of caring
Whether you are caring for an older or a younger person, hygiene is important. The last thing that you may want to happen is that someone becomes ill because you haven't followed a few basic rules of caring. When washing or cooking for anyone it's a good idea to become accustomed to wearing disposable gloves, these gloves are disposable and will help to cut down on the spread of infection for someone who may have a weakened immune system. Keep reading here >
——————-
YOUTH BOOSTERS: 6 STEPS TO AGE-PROOF YOUR BODY
A prescription for healthy living: Live longer and feel better by following these basic steps.
1. Eat right to reduce cholesterol

Almost 40 per cent of Canadians have high blood cholesterol levels. "If [our bodies] make too much cholesterol or we get too much in our diet, levels of bad cholesterol (LDL) can rise, which can contribute to an increased risk of heart attack or stroke," says naturopathic doctor Kathryn Nobrega-Porter of the Wellpath Clinic.
Take the first step: Cut saturated and trans fats linked to LDL cholesterol and replace them with monounsaturated and polyunsaturated fats found in many nuts, seeds and oils from plants like soybean, safflower, canola, olive and sunflower. Eat oily fish like salmon, sardines and mackerel or take an omega-3 supplement. Learn more here >