Chiang Mai, Thailand: February 2 to 29, 2020
Apply below to find out if we're the perfect fit for each other.
Join us in Thailand. Exotic. Ancient.
Thailand is a destination on most peoples' bucket list.
You can cross it off yours.
The Perfect Place To Escape Winter
Thailand—it's hot and steamy, right? Well imagine your surprise when you step foot in the cool and pleasant climate of Chiang Mai, a river city nestled in the northern mountains that's an expat favorite. And February is one of the best months to go!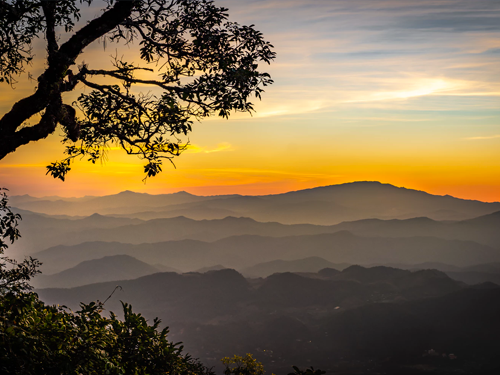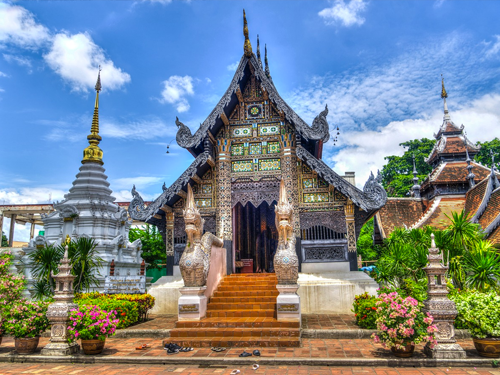 Temples, Temples & More Temples
Founded in 1296 and known as the "Rose of the North," Chiang Mai has more than 300 temples scattered around the city, including Wat Chedi Luang, which was destroyed by an earthquake in 1545 but has recently been restored to its former glory. An even more spectacular one is on the summit of Doi Suthep Mountain, a few miles from the city center, and offers incredible views of Chiang Mai and the surrounding valley.
Fall In Love With Chiang Mai
Steeped in history and surrounded by beautiful architecture, there's a charm to Chiang Mai that will instantly make you fall in love with the place. And part of that's due to the locals of Chiang Mai, said to be some of the nicest and most laid back in all of Thailand.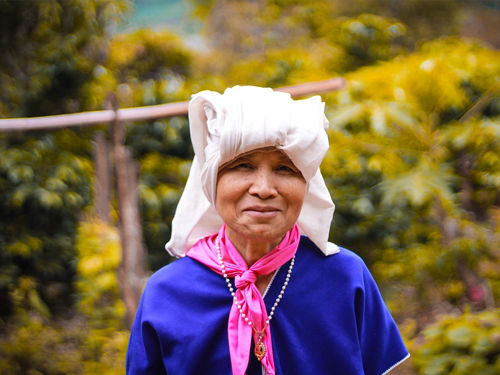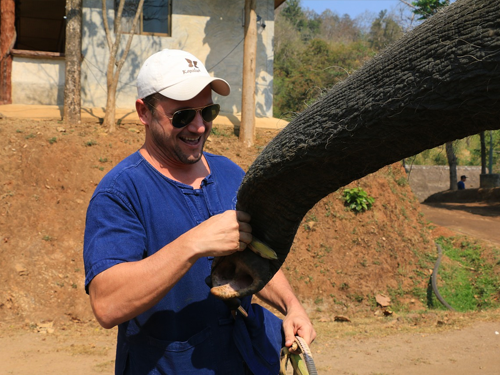 Lots of "Gotta Try" Activities
Just a few of the Chiang Mai highlights we're excited about: Thai massage, the craft villages of Bo Sang and Sankampaeng for authentic samples of northern Thai handicrafts; the innovative (and inexpensive) restaurants and market food serving traditional Thai food and also the unique northern Thai food; traditional hand-painted cotton and silk umbrellas; elephant rescue volunteer opportunities and elephant nurseries where we can interact with baby elephants.
Oh, and did we mention the spas? 🙂
We'll Be There for the Flower Festival. Epic!
The downtown streets are colored by flowers that decorate every corner.
Events like flower exhibitions, flower contests, a colorful parade which is dedicated to flowers, contests for choosing Miss Flower Bloom and Miss International Flower Bloom, food fair, entertainment and music shows, and much more floral beauty.
What great timing we have to be able to attend such a gorgeous event. On many websites about the flower festival, they urge people to book their accommodations early, as they tend to sell out quickly. No problem for us; we've already got you covered!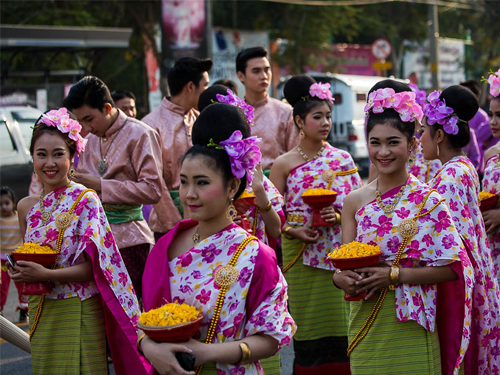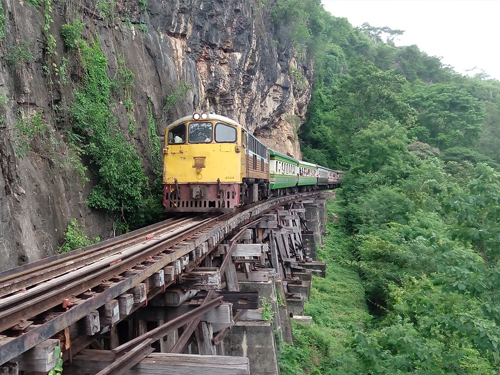 One of the Best Rail Systems in the World
Flights from the U.S. and Canada to Bangkok depart daily, and you can either fly or catch the train from Bangkok to Chiang Mai from the Bangkok Central Railway Station. Train travel is comfortable, safe and inexpensive, and Thailand is known as having one of the best rail systems in the world. Plus, the scenery is great!
Join us in Thailand for an unforgettable bucket list trip.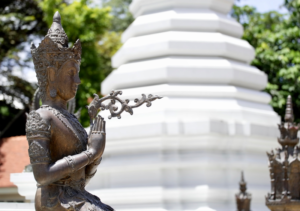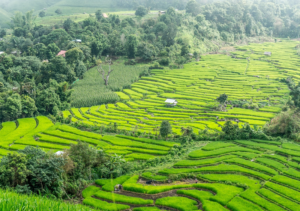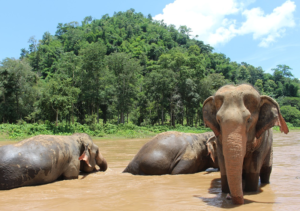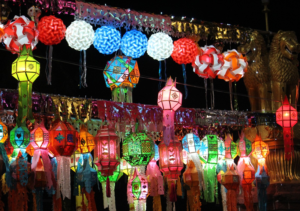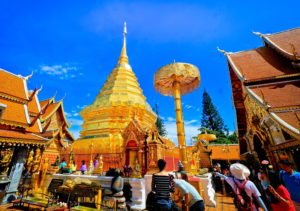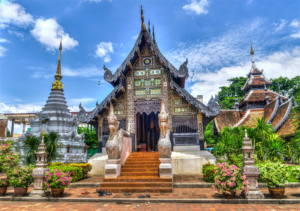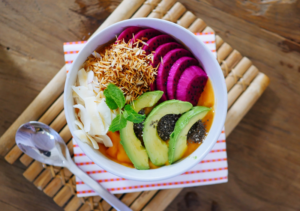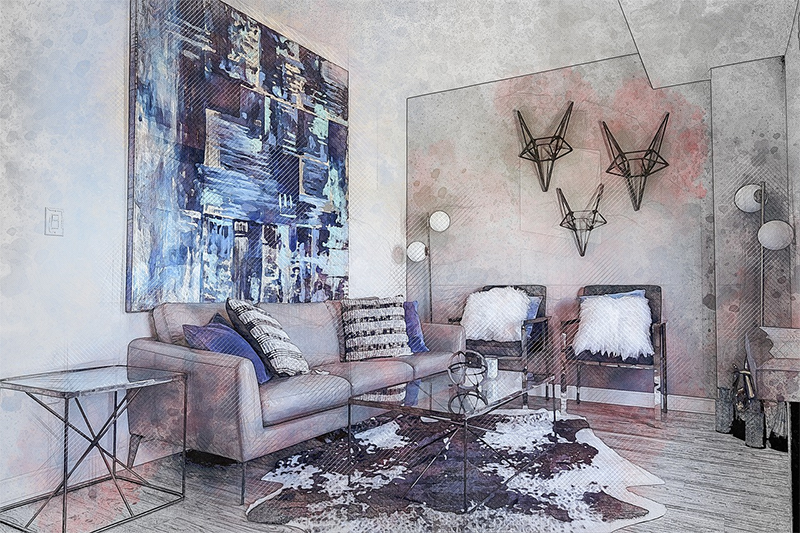 Full Apartments with Private Rooms
Wherever possible, work with local property management companies or real estate professionals to assist us in securing all apartments for our group in the same building, or nearby buildings. It is always our goal to provide comfortable modern spaces for you to enjoy in your destination home.
We ensure our homes are close to our coworking space, and wherever we go, we're close to awesome "hot spots" too!
Comfortable, Productive Workspaces
We work hard to secure the best possible coworking spaces for our community, ensuring it's well-equipped, comfortable, and a place you want to spend time in.
We're currently exploring coworking spaces in Chiang Mai and will announce our exact location when it has been selected.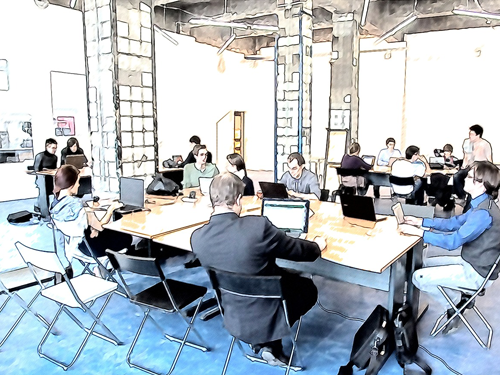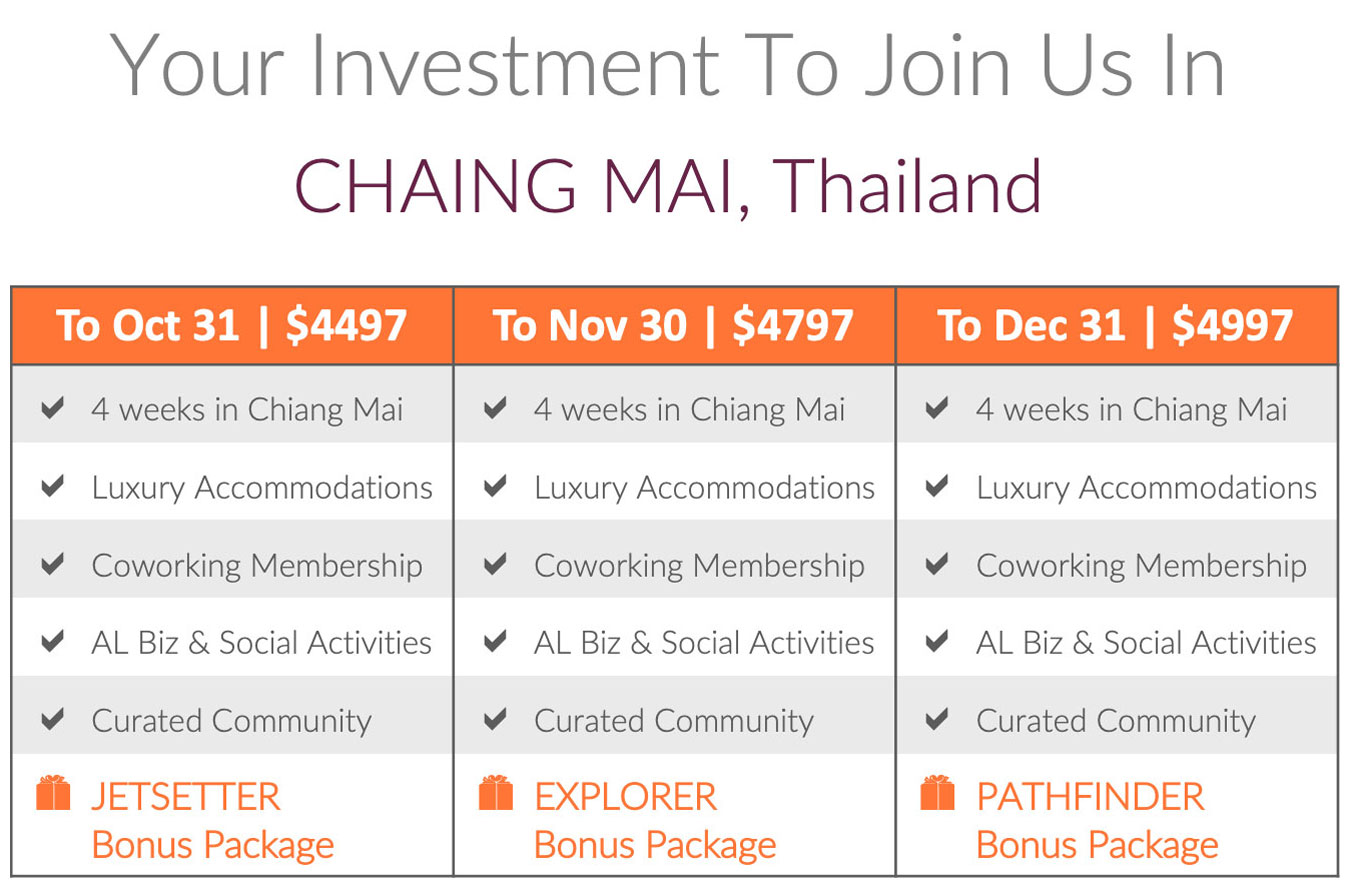 Payment plans from as low as $1,155 monthly for 4 months.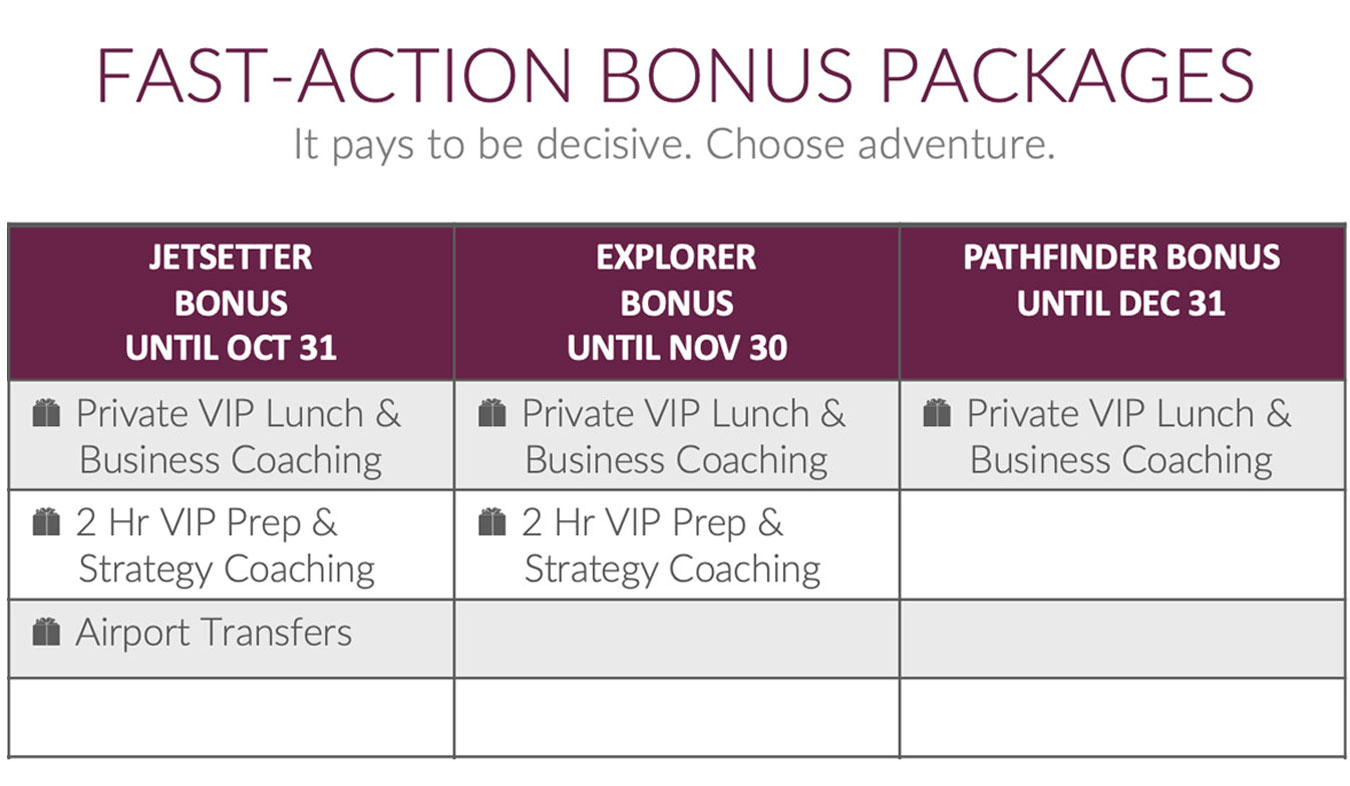 Alternative financing available via PayPal Credit:
$0 down, no interest and no payment for 6 months. (U.S. citizens only.)
Special rates available for a couple sharing a room.
* Two-week participation is available the first two weeks only.
Come with us on our Adventurous Life coworking trip and experience this beautiful bucket list city for yourself!
What is a coworking trip? It's part working vacation, part live-abroad experience, part retreat, part mastermind — but wholly unique!
We take care of your housing so you can live like a local, your office space so you can keep making money while you're there, and various community activities so you can be with like-minded business owners (or folks working on a passion project) who love to travel and explore other cultures.
Go ahead and apply — there's no obligation; we just want to have a quick conversation to see that we're a good fit for each other!
Our Cancellation Policy
Our refunds are based on our own refund policies with our vendors:
Cancel greater than 60 days prior to the trip and receive a full refund, less a 10% administration fee.
Cancel 30-60 days prior to the trip and receive a 50% refund.
Cancellations less than 30 days prior to the trip will result in a full forfeit of fees unless we are able to fill your reservation with another participant.