Apply below to find out if we're the perfect fit for each other.
Join us in Budapest, Hungary
There Is SO Much to Love About Budapest, Hungary!
Budapest, Hungary's capital, is bisected by the River Danube. Its 19th-century Chain Bridge connects the hilly Buda district with flat Pest. A funicular runs up Castle Hill to Buda's Old Town, where the Budapest History Museum traces city life from Roman times onward. Trinity Square is home to 13th-century Matthias Church and the turrets of the Fishermen's Bastion, which offer sweeping views. Its great combination of affordability, culture, beauty, location, food and drink, make it the perfect choice for an Adventurous Life trip!
One of the Most Beautiful Cities in Europe
Budapest actually placed second in the 28th annual reader vote of Conde Nast Traveler, with only Florence preceding it. However, we know many well-seasoned travelers who put Budapest all the way at the top of their list of favorite destinations.
With a kaleidoscope of architectural styles—Neoclassical, Romanesque, Renaissance, Gothic, and Baroque Revival—Budapest is carved through and framed by the mighty and storied Danube River, by magnificent castles and religious structures, glorious bridges, by enthralling museums, and a breathtaking skyline. It's no wonder people fall in love with Budapest.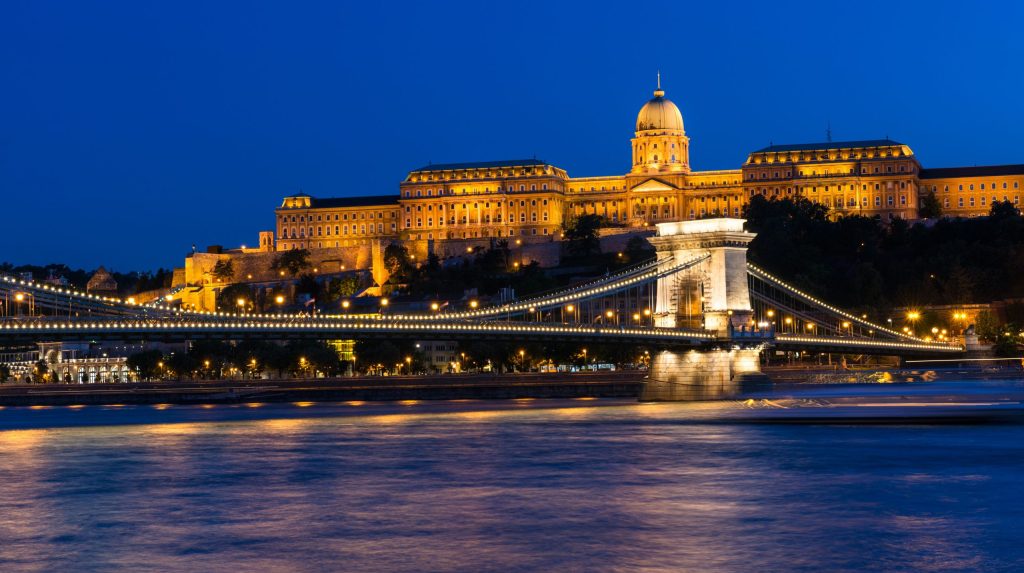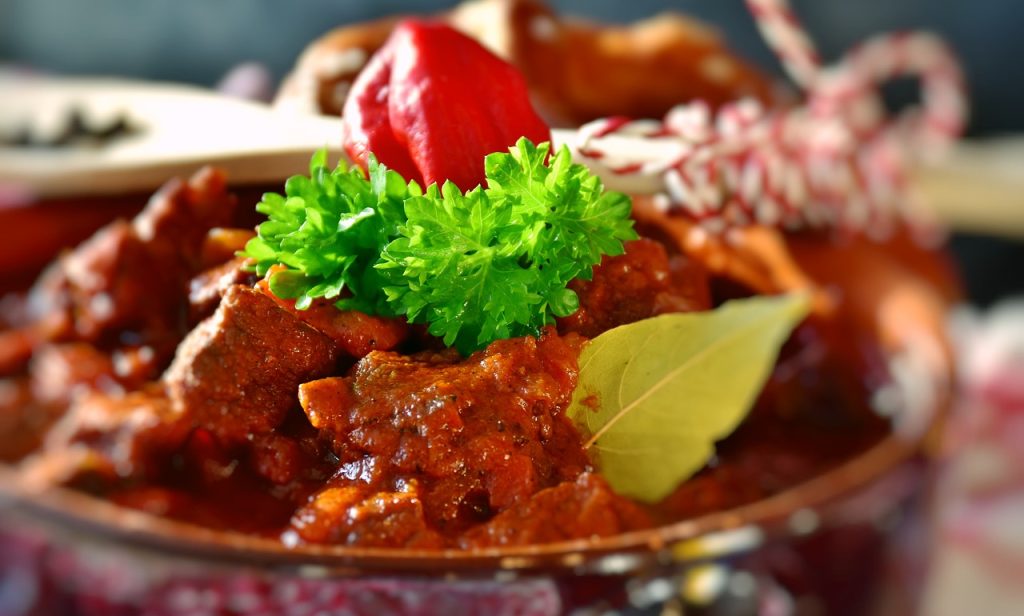 Sample Delectable Hungarian Cuisine
Try things like Lángos, a famous Hungarian street food, Kolbász, Meggyleves (sour cherry soup), Halászlé (fisherman's soup), Jókai bableves (Jókai Bean Soup), Paprikás csirke (Chicken Paprikash), Libamáj (Foie Gras), Töltött káposzta (stuffed cabbage rolls), Lecsó, Pörkölt (meat stew), Főzelék, Gulyás, and Dobos Torta, the most famous Hungarian cake.
No list of foods to eat in Budapest would be complete without mentioning Gulyás (goulash), probably Hungary's most famous culinary export and considered by many to be the national dish of Hungary.
Spa Capital of the World
Boasting more thermal baths than any other capital city , Budapest has rightfully earned its title as the City of Spas. There are more than 80 geothermal springs and 10 thermal baths here, so you have plenty to choose from. If you want grand architecture, head to the Széchenyi or Gellért Thermal Baths. For a spot of history, go for a dip in one of the historic 16th century Turkish baths like the Rudas Baths. [from tripsavvy.com]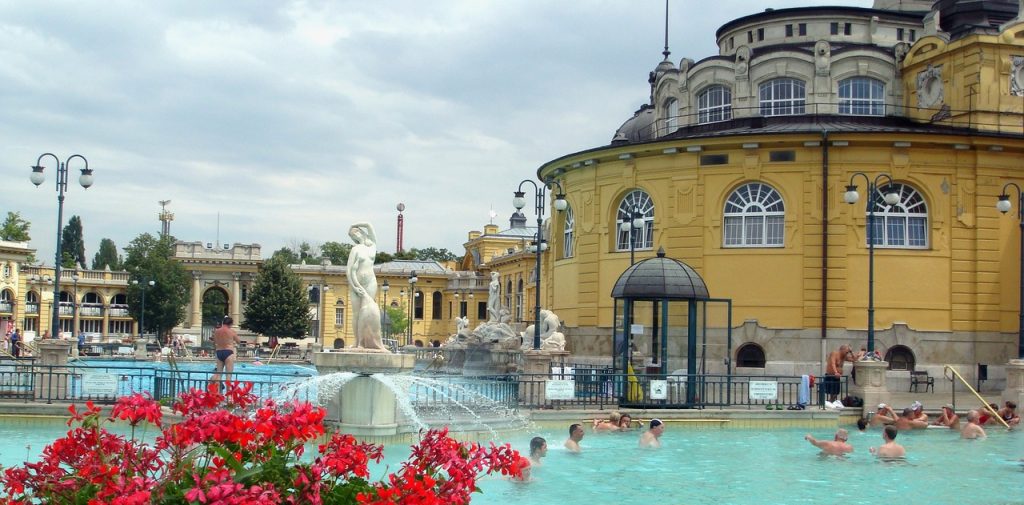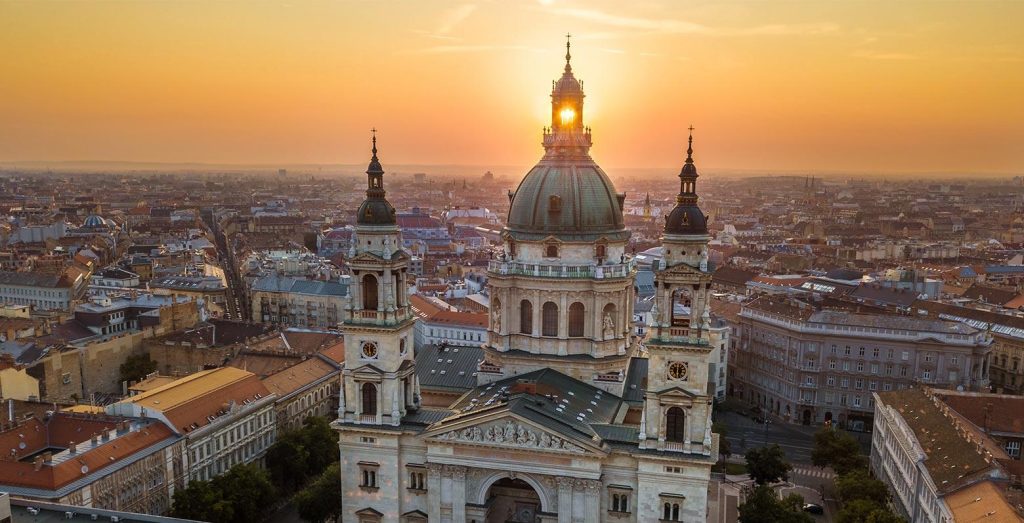 Climb to the Top of St Stephen's Basilica
Paris has Notre Dame. Florence has the Duomo. London has St. Paul's Cathedral. And Budapest has St. Stephen's Basilica. Regardless of your religious persuasion, a trip to the city wouldn't be complete without a visit to this neo-classical masterpiece.
The largest church in Budapest, the 19th century St. Stephen's Basilica is revered by Hungarian Catholics, in part because it contains the mummified right hand of the founder of modern-day Hungary. The church is extravagant, with a grandiose interior, detailed frescoes and gilded accents.
No Shortage of Interesting Side Trips
As with most of our destinations, we like to look around to see what's nearby that's worth exploring. And Budapest, being mid-Europe, has no shortage of interesting day trips.
The train to either Vienna, Austria, or to Bratislava, Slovakia, takes about 2.5 hours from Budapest, and both are wonderful destinations on their own. Also not far from Budapest is the countryside, where wine cellars, cobbled country towns and historic, arty outposts by the Danube await.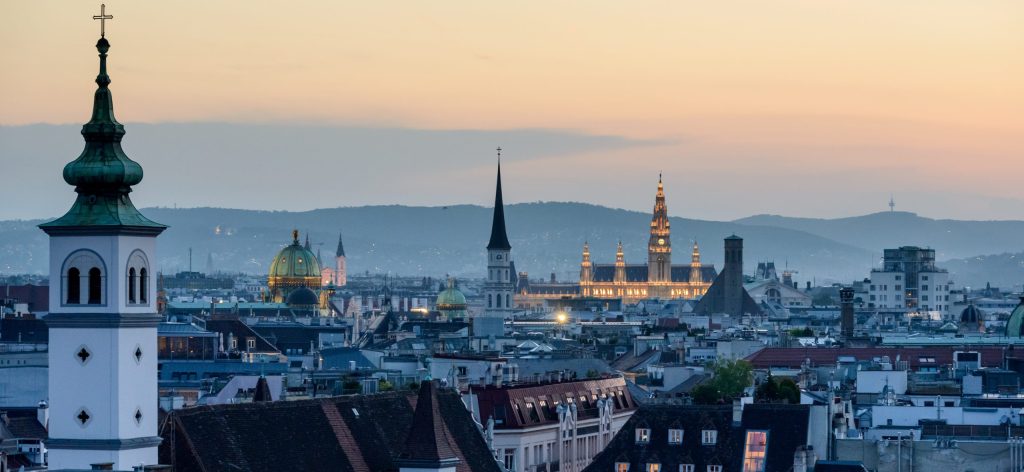 However you decide to approach Budapest is your choice.
And when you come with us, you'll have a ready community to join you whenever you want it!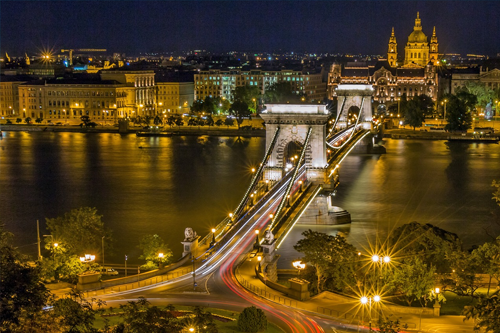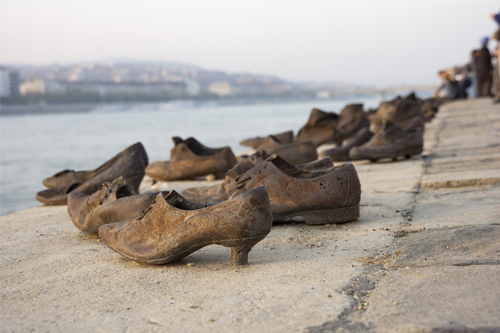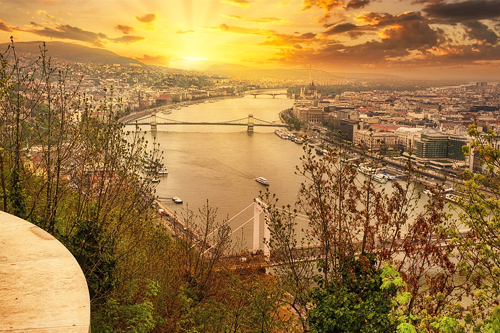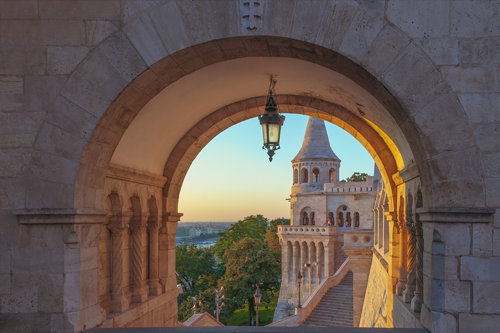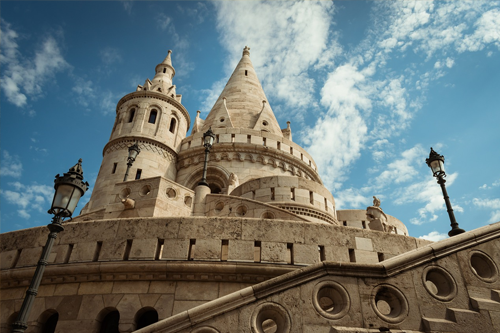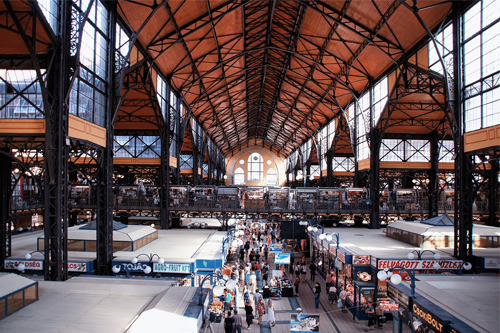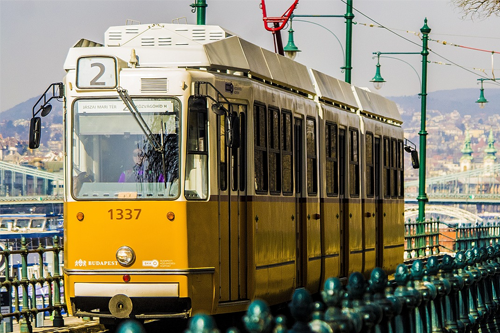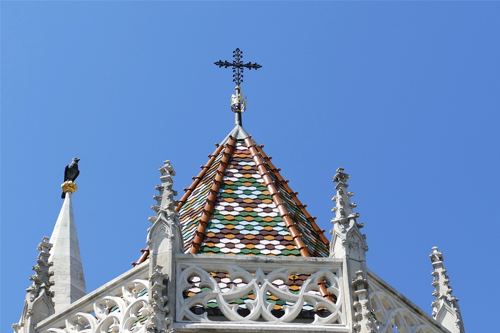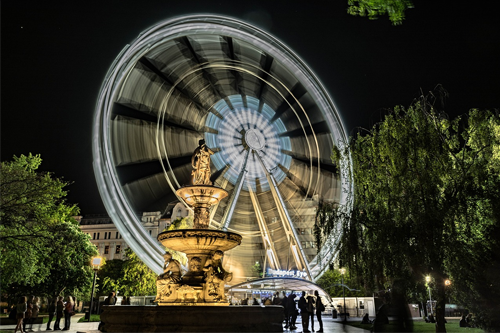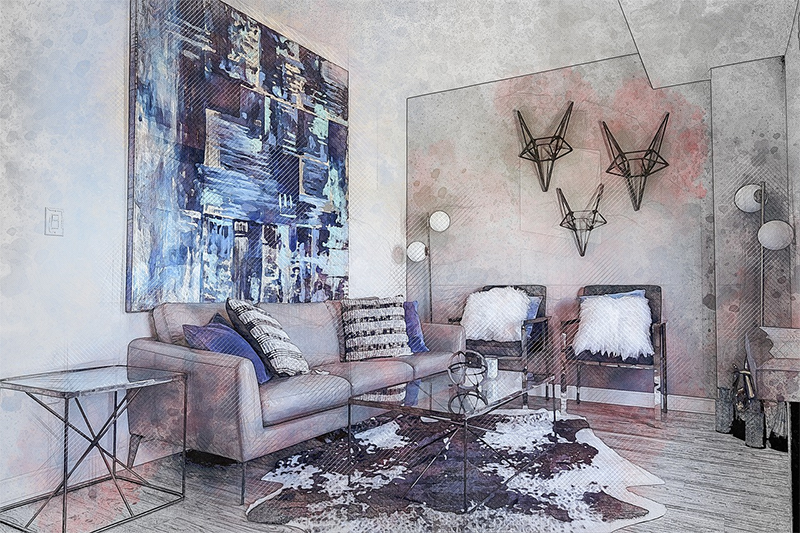 Full Apartments with Private Rooms
Wherever possible, work with local property management companies or real estate professionals to assist us in securing all apartments for our group in the same building, or nearby buildings. It is always our goal to provide comfortable modern spaces for you to enjoy in your destination home.
Comfortable, Productive Workspaces
We work hard to secure the best possible coworking spaces for our community, ensuring it's well-equipped, comfortable, and a place you want to spend time in.
We're currently exploring coworking spaces and will announce our exact location when it has been selected.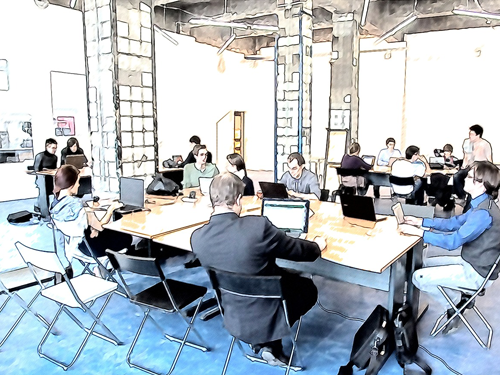 PRIVATE ROOM IN APARTMENT
COWORKING SPACE MEMBERSHIP
LOCAL SIM CARD WITH DATA
PROFESSIONAL DEVELOPMENT
AIRPORT TRANSFERS
FREESTYLE FRIDAYS
WEEKLY LUNCHES & POTLUCKS
NETWORKING EVENTS
4 Weeks in Budapest, Hungary
$
4,497
earlybird full payment
EARLYBIRD RATES GOOD 'TIL OCT 15
EARLYBIRD monthly payment plan $595/mo x 8 months
Apartment for 4 weeks – private bedroom, shared living/kitchen
ALL Adventurous Life masterminds, roundtables & trainings
Instant curated community of your peers
Coworking space membership
Curated service activities
Curated events w/ local insiders
2 Weeks in Budapest, Hungary
$
3,997
earlybird full payment
EARLYBIRD RATES GOOD 'TIL OCT 15
* Monthly payment plan available *
Apartment for 2 weeks – private bedroom, shared living/kitchen
Available Adventurous Life masterminds, roundtables & trainings
Instant curated community of your peers.
.
.
NOTE: 2-week option is available May 5 – 18 only.
Payment plans available. Or see below for alternative financing ($0 payments for 6 months!).
Alternative financing also available via PayPal Credit:
$0 down, no interest and no payment for 6 months. (U.S. citizens only.)
Special rates available for a couple sharing a room. Please inquire.
Come with us on our Adventurous Life coworking trip and experience this beautiful bucket list city for yourself!
What is a coworking trip? It's part working vacation, part live-abroad experience, part retreat, part mastermind — but wholly unique!
We take care of your housing so you can live like a local, your office space so you can keep making money while you're there, and various community activities so you can be with like-minded business owners (or folks working on a passion project) who love to travel and explore other cultures.
Go ahead and apply — there's no obligation; we just want to have a quick conversation to see that we're a good fit for each other!
Our Cancellation Policy
Our refunds are based on our own refund policies with our vendors:
Cancel greater than 60 days prior to the trip and receive a full refund, less a 10% administration fee.
Cancel 30-60 days prior to the trip and receive a 50% refund.
Cancellations less than 30 days prior to the trip will result in a full forfeit of fees unless we are able to fill your reservation with another participant.
COVID-19: IMPORTANT CONSIDERATIONS
Adventurous Life International is committed to the safety of all our participants. Should we be unable to travel due to the pandemic, all monies will be available for refund or to put toward an upcoming Adventurous Life trip.