Abruzzo & Naples, Italy – April 17 – May 14, 2022
Apply below to find out if we're the perfect fit for each other.
Join us in Abruzzo and Naples, Italy!
*Special Culinary Themed Vacation in Abruzzo (Week 1)
Our first week will be spent in the charming village of Carenchio, in the Abruzzo Region in the heart of Italy.
This special themed vacation portion of our trip is new for Adventurous Life and we're excited! We'll be spending the whole week with professional chefs, learning how to prepare traditional Abruzzo dishes, sipping local wines, enjoying guided tours and living right at the cooking school.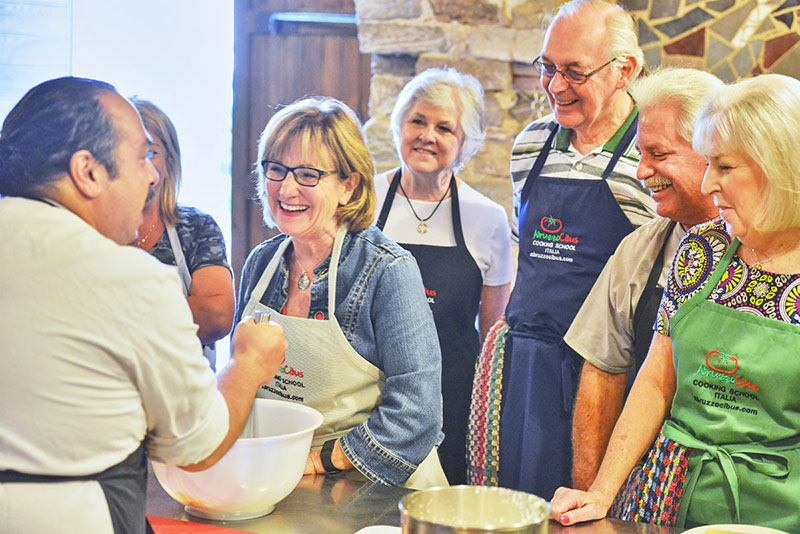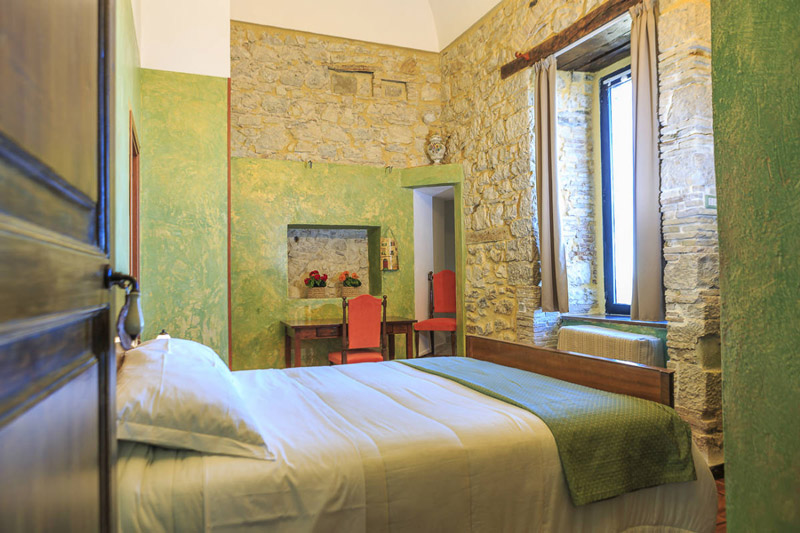 What's Included in Abruzzo
This all-inclusive themed portion of our special Italy trip will delight all of the senses:
Airport transfer: Rome airport pick up
6 nights deluxe castle accommodation with private bath ("From its perch on the very highest point of the rocky village hill, the palace commands a spectacular view of the whole valley." Ahhh…we can't wait!)
All meals: 6 breakfasts, lunches and dinners (with all the wine you can drink!)
Hands-on pasta, fish, appetizer and pizza making cooking classes
Guided tours and tastings: winery, fish houses + market, Agnone and church bell factory, cheese making and 12th century cathedral tour
Naples, Italy's Third Largest City
Our final three weeks in Italy will be spent in Naples.
"The coast of Naples is one of the most mesmerising in Italy."
Naples is a modern city with a lot of attention to their history, a vibrant city center, and nightlife. Naples is known for its excellent Italian cuisine and has the most restaurants rewarded with a Michelin Star in Italy.
Did you know that Naples is the city where modern pizza was originated? (Thank you, Naples 😋)
Pompeii and Herculaneum are close by (less than an hour drive to each). We know you're planning side-trips already!
There are many historical sites around the city and we will have the luxury of taking our time to explore and enjoy.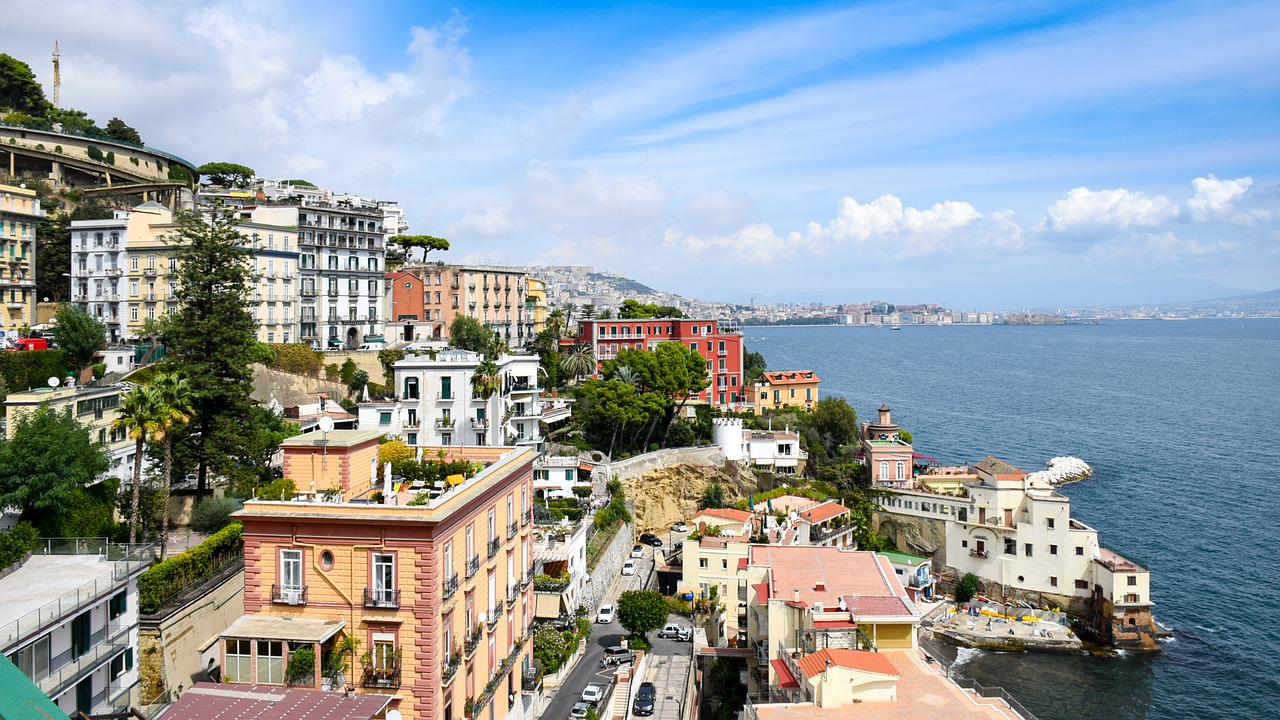 Our Accommodations in Naples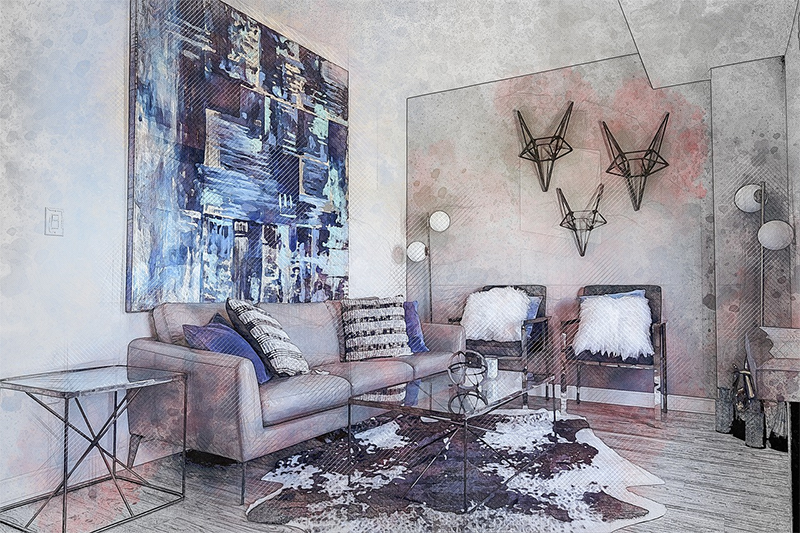 Full Apartments with Private Rooms
Wherever possible, we work with local property management companies or real estate professionals to assist us in securing all apartments for our group in the same building, or nearby buildings. It is always our goal to provide comfortable modern spaces for you to enjoy in your destination home.
Comfortable, Productive Workspace
We work hard to secure the best possible coworking spaces for our community, ensuring it's well-equipped, comfortable, and a place you want to spend time in.
We're currently exploring coworking spaces in Naples and will announce our exact location when it has been selected.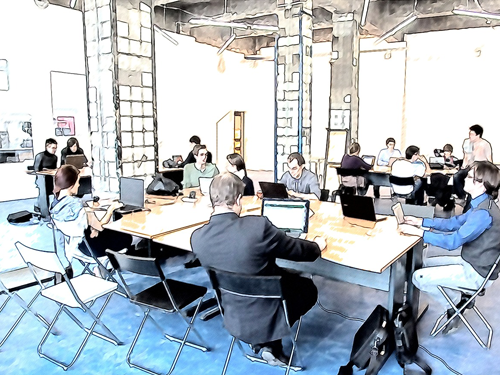 Cooking School Vacation-Only
Monthly payment plan available
1 Wk All-inclusive Cooking School w/pro chefs
Deluxe Castle Accommodations & All Meals
Guided tours and tastings
Instant curated community of your peers
4-Weeks: Abruzzo + Naples
Monthly payment plan available
1 Wk All-inclusive Cooking School + 3 Wks Naples
Coworking space membership
AL masterminds, roundtables and activities
Instant curated community of your peers
Naples Coworking-Only
Monthly payment plan available
Spend 3 Weeks with us in Naples
Coworking space membership
AL masterminds, roundtables and activities
Instant curated community of your peers
Payment plans available. Or see below for alternative financing ($0 payments for 6 months!).
Alternative financing available via PayPal Credit:
$0 down, no interest and no payment for 6 months. (U.S. citizens only.)
*Special rates available for a couple sharing a room.*
Come with us on our Adventurous Life coworking trip and experience this beautiful bucket list city for yourself!
What is a coworking trip? It's part working vacation, part live-abroad experience, part retreat, part mastermind — but wholly unique!
We take care of your housing so you can live like a local, your office space so you can keep making money while you're there, and various community activities so you can be with like-minded business owners (or folks working on a passion project) who love to travel and explore other cultures.
Go ahead and apply — there's no obligation; we just want to have a quick conversation to see that we're a good fit for each other!
Our refunds are based on the refund policies with our vendors:
Cancel greater than 60 days prior to the trip and receive a full refund, less a 10% administration fee.
Cancel 30-60 days prior to the trip and receive a 50% refund.
Cancellations less than 30 days prior to the trip will result in a full forfeit of fees unless we are able to fill your reservation with another participant.
*Special COVID-19 Cancelation Policy
Should we be unable to travel due to the pandemic, all monies will be available for refund or to put toward an upcoming Adventurous Life trip.